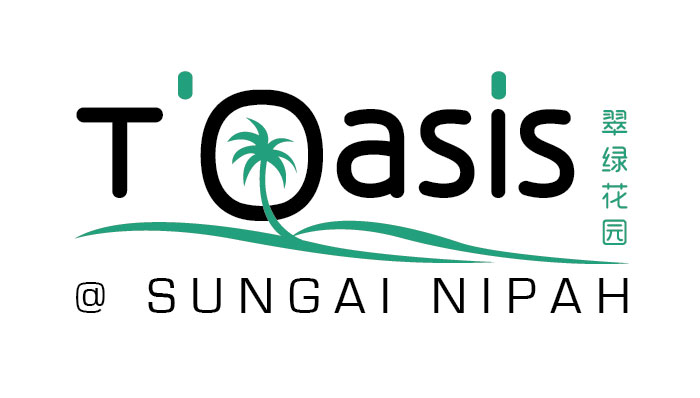 T Oasis @ Sg Nipah, Bukit Pelanduk
Together A Great Place to Be
It's Now Open for Registration
T Oasis @ Sg. Nipah located in the main access road connecting Bukit Pelanduk town to Chuah and Lukut town. The location is convenient and It only takes about 4 min drive from T Oasis to Bukit Pelanduk town where the major amenities located, i.e. commercial & shops, banks, SJK(C) Yik Chiao, SK Kg. Sawah, clinics and etc.
T Oasis @ Sg. Nipah, 翠绿花园坐落在连接武吉不蘭律镇通往朱湖、芦骨的主干公路,毗邻双溪立百与Kampung Sawah。地点方便,旺中带静,仅4分钟路程即可抵达武吉不蘭律镇,基本设施有商业零售、银行、益侨华小、甘榜沙哇国小、药房等主要日常设施。绝对是理想的清静雅居,让您天伦共乐。
---
Project Details
| | |
| --- | --- |
| Property Type | Double Storey Terrace House |
| Tenure | Freehold Open Title |
| No. of Unit | 14 units |
| Room | 4 rooms + 4 baths |
| Lot Size | 20' x 88' |
| Location | Sg. Nipah; Bukit Pelanduk Negeri Sembilan |
| Year of Completion | Est. 2018/ 2019 |
| | |
| --- | --- |
| Property Type | Double Storey Shop Office |
| Tenure | Freehold Open Title |
| No. of Unit | 4 units |
| Lot Size | 20' x >68.3' |
| Location | Sg. Nipah; Bukit Pelanduk Negeri Sembilan |
| Year of Completion | Est. 2018/ 2019 |