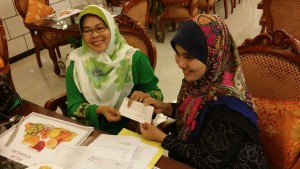 Tapak Group has successfully signed another Joint-Development project in Labu, N. Sembilan.
The approximately 2 acres Malay Reserved Land, is going to develop luxury Semi-Detached Homes, overseeing the lush greenery of a new golf club in Labu district.
Pn. Habsah, the landowner, welcomed Tapak to develop the land as she has received overwhelming response from her network and interested with the housing project.